Truffle Tablescapes
Regular price
Sale price
$18.15 USD
Unit price
per
Sale
Sold out
Our limited edition Perfectly Pastel set contains five hand selected taper candles - the ideal finishing touch for your spring tablescape or mantlescape.
This set includes candles in pale apple green, sweetie pink, sky blue, buttercup and lavender.
Our candles are hand dipped and are crafted to burn drip-free and smokeless. They are made with 100% premium natural and unscented paraffin wax with a 100% cotton wick for the cleanest burn.
Height: 25cm / 9.8"
Base diameter: 2.2cm / 0.86"
Burn time: up to 8 hours
Our candles are sold as a set of five (one of each candle colour).

Share
Candle Care and Safety

Below we have included safety advice when buying and lighting our candles as well as useful tips on how to get the best burn from our candles:

Ensure the wick is kept trimmed to approximately 0.5-1cm in length to control the flame height and burn time
Avoid burning candles in areas of draught to encourage an even burn and to avoid dripping
Never leave a burning candle unattended or around children and pets
Do not burn candles on or close anything that can catch fire
Place burning candles at least 10cm apart 
Always keep the wax pool clear and clear of matches and other debris to avoid flaring 
Always snuff out the candle, do not blow out
View full details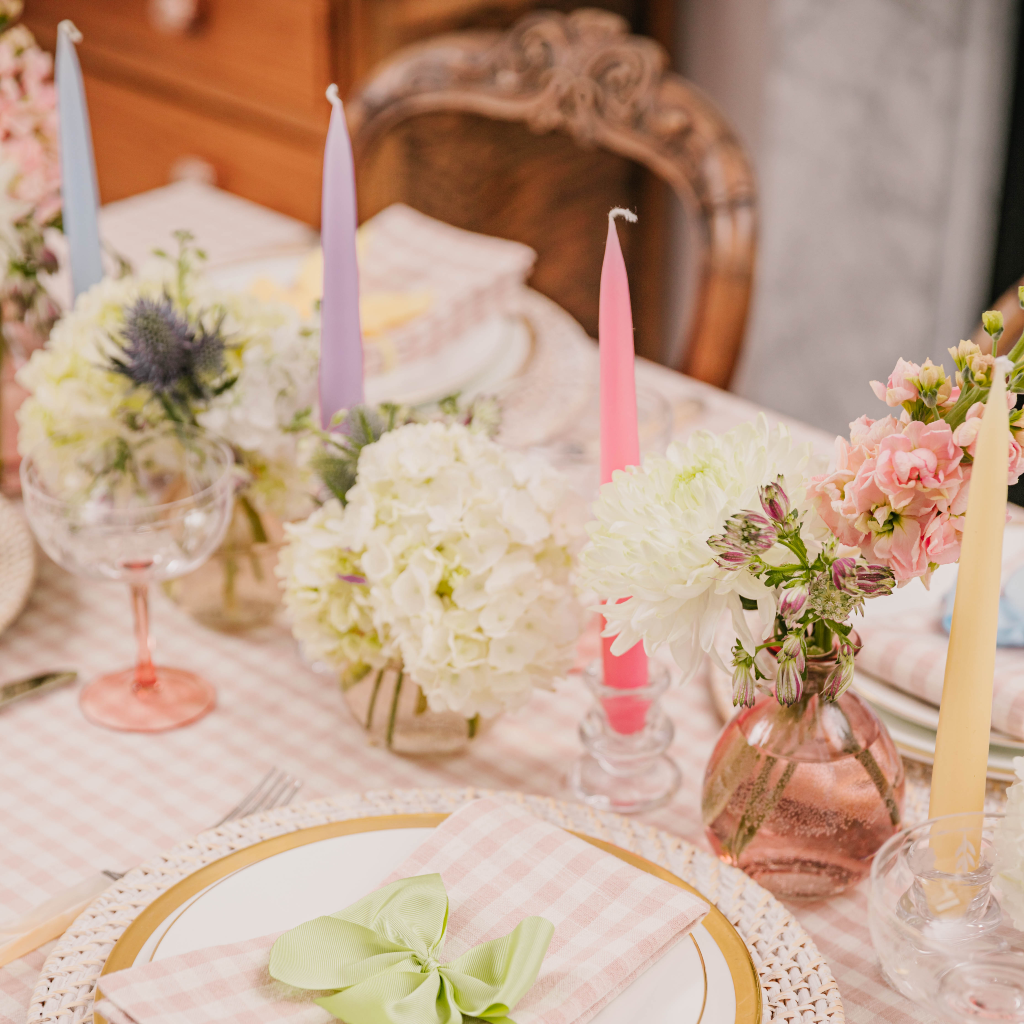 Luxury Candles!Truffle Tablescapes Perfectly Pastel Taper Dinner Candle Set
Love them is perfect for my Aniversary and for my family!
Luxury candle ,natural-high-quality ingredients, elegant packaging.